DISCOVER THE HISTORY OF THE CIRCUIT OF
SPA-FRANCORCHAMPS
"Regional and national pilots, we are looking for motorcycles that have participated in the 24h of Liege since 1971 in order to organize an exhibition at the circuit museum and at the hotel de l'eau rouge during the 3 days of the 24H SPA EWC Motos on 16, 17 & 18...
About the museum
The Spa-Francorchamps Circuit Museum is a non-profit organization that first opened to the public in 1984. Since 2002, it has been part of the ETC (Espace-Tourisme-Culture) museum complex located in the Abbey of Stavelot, which also houses the Museum of the Principality and the Guillaume Apollinaire Museum.
All matters relating to room hire, tour bookings, ticketing, etc. are the responsibility of the Abbey, whose references you will find at the foot of the page.
The Musée du Circuit offers you an information site on the birth, life, functioning and achievements of the Museum, on the comings and goings of the vehicles
We invite you to browse the different pages of the site.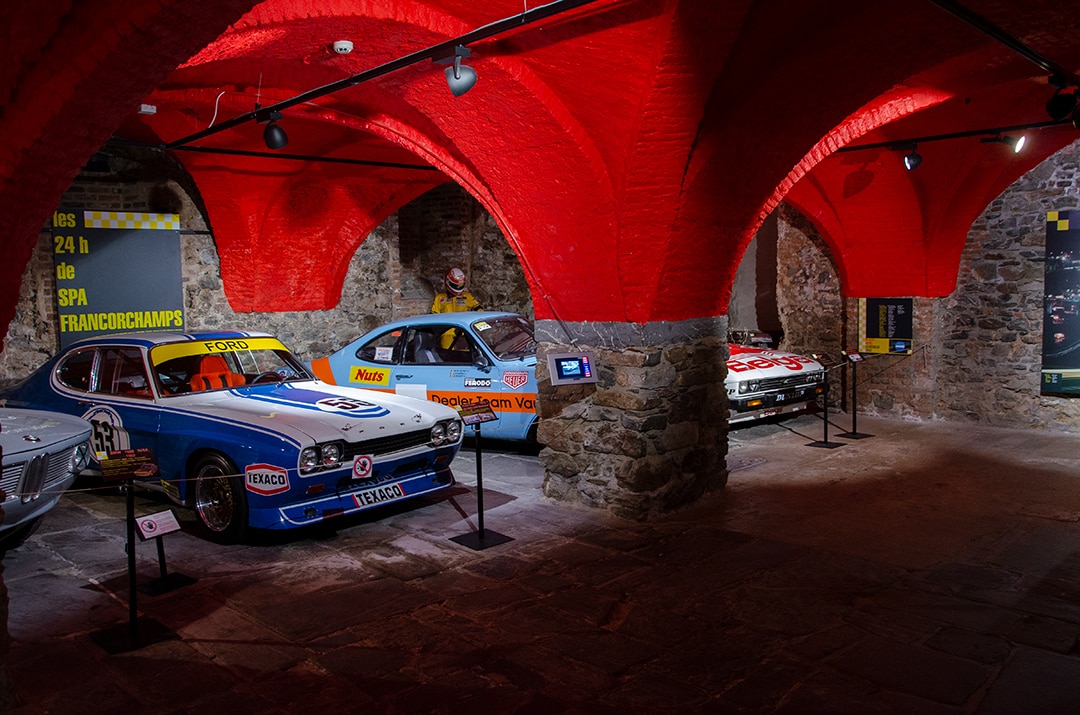 SPA-FRANCORCHAMPS CIRCUIT
TOURIST OFFICE – STAVELOT